Posted by Laundry Company on 9th Apr 2019
Here at Laundry Company, we have a range of clothes airers and dryers that require no power to dry your clothes. From our Hills Ultra Heavy Duty Rotary Airer to our Leifheit Wall Mounted range, we have a variety of airers and dryers to suit any home: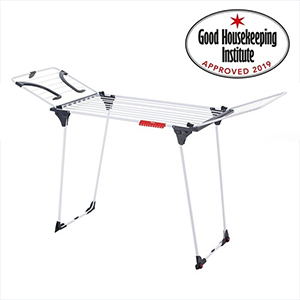 Vileda Premium 2-in-1 Indoor Airer
The newest product in our Clothes Airers and Dryers range is the Vileda Premium 2-in-1 Indoor Airer. The product is 'Good Housekeeping Institute Approved 2019' and was mentioned in The Independent's article'10 best clothes airers and drying racks.' Therefore it is no surprise that Vileda's Airer is on this list. They state that "if you want to dry indoors, use this well-constructed airer on wheels." The airer's wings can be removed and used for outdoor drying when hooked over a door or balcony making it a highly versatile airer.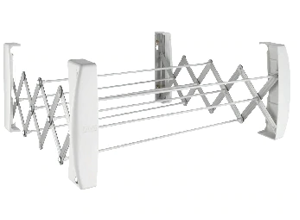 Leifheit Teleclip 72 Extendable Wall Mounted Clothes Airer
With over 50 years of Industry Experience, Leifheit are the trendsetters of innovative and high quality products. The Teleclip 72 is both easy to install and open and can be extended to an imposing length of 7.40m in spite of the small size of the teleclip. It's small and compact; making it the ideal dryer for either little washing on the side or for a single person household. As a result, this product is suited to any home.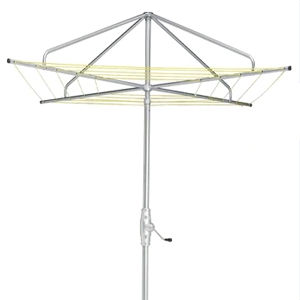 Hills Supex Hoist Ultra Heavy Duty Rotary Airer
Hills are established experts in the field of Rotary Clothes Dryers. This Hills Rotary Airer is the elite of Rotary Clothes Dryers with it's ultra heavy duty fixed head hoist system and 4 arm strong, easy clean steel core lines. With a guarantee of 10 years, Hills are recognised for their reliability and durability. This product is one of our best sellers and therefore makes it a standout favourite on this list.
If you're interested in viewing the full range of Clothes Airers and Dryers we supply, then please follow this link here. If you wish to see our full range of products, then follow this linkhere.